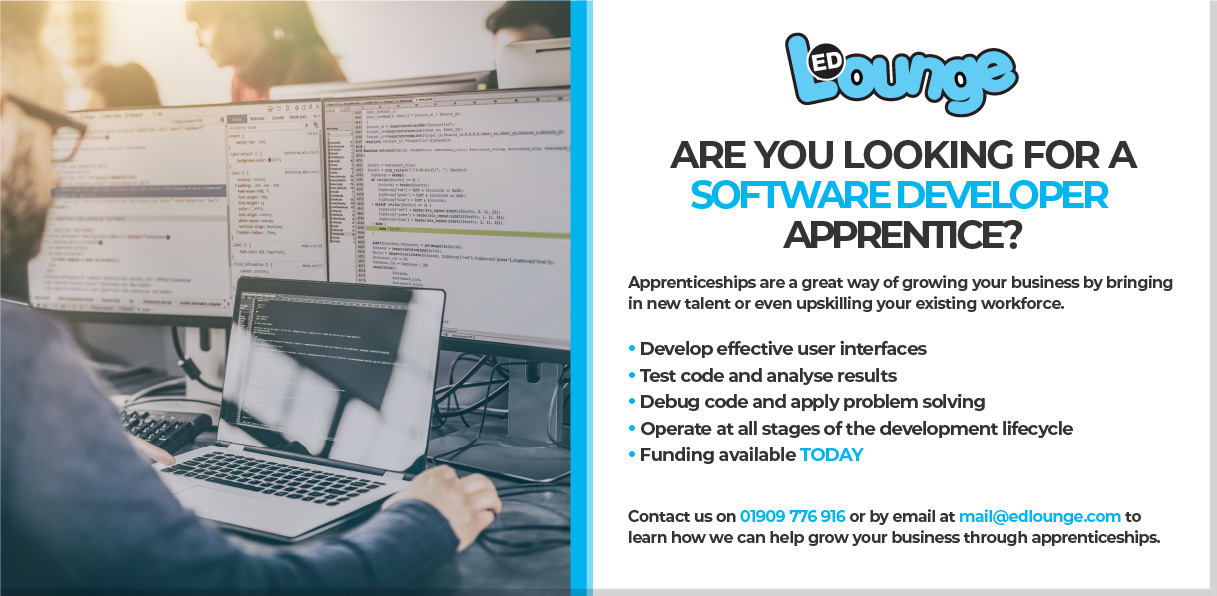 About the role
Software Developers build and test simple code across front end, logic and database layers. A Developer typically works as part of a larger team, in which they will have responsibility for some of the straightforward elements of the overall project.
You will need to be able to interpret design documentation and specifications. The customer requirements will typically be defined and agreed upon by more experienced or specialist members of the team.
Duration
The apprenticeship will typically take 24 months to complete.
Interested in learning more?
You can read more about this apprenticeship along with the standards here. If you are interested in the role, fill in the contact form below and we will be in touch with more information about what we have to offer.