Functional Skills in English and maths empower people by providing them with the knowledge, skills and understanding needed to benefit their life and work effectively.

We are fully equipped to offer these qualifications which are delivered online through tutor lead sessions and digital materials accessible via a PC, laptop, tablet or smartphone.

Tutor time, learning content and activities are tailor-made to each learner to match their ability. There are no age restrictions for these qualifications.
A Functional skill Maths slide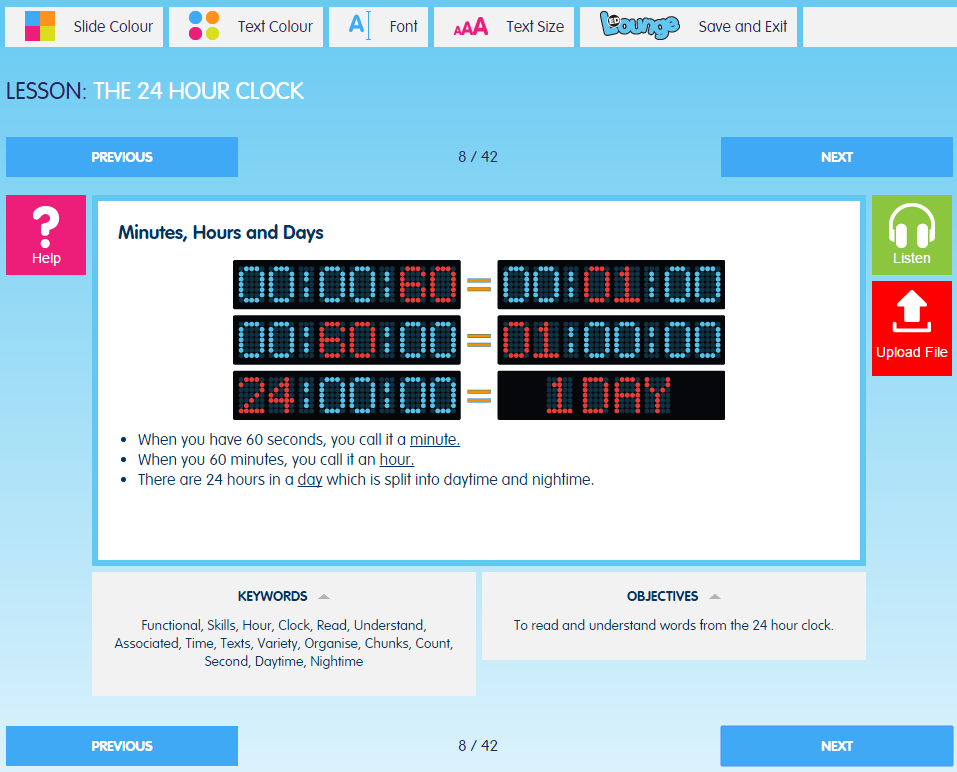 A Functional skill English Slide

To request a Demo of EDLounge please click here or fill in the contact form below