Exams Online from EDLounge
This facility is brand new to EDLounge to enable your students to complete lessons and practice and complete actual or contexualised exams to create a well rounded and unique approach for new qualifications.
You can use our Secure and locked down application to create your own:
Contextualised exams
Exam preparation
Mock exams
Diagnostic exams and tests
Timed questions
Baseline testing
We have three types of exam available to you and your students to improve their knowledge, understanding and exam techniques for these brand new syllabuses and exams that are core units within each qualification.
1) Open Exams
Open at all times within EDLounge for the students to get constant practice, feedback and development.
2) Custom Mock Exams
These are available only when your school wants to release them. These will then be unlocked at certain times for your students to complete.
3) Closed 'Out of Hours' Exams
These exams are available only out of hours, which are timed for your students to put into practice their knowledge in their own time.
Call us on 01909 568 338 or fill in the details below to discuss using our exam application.
An exam slide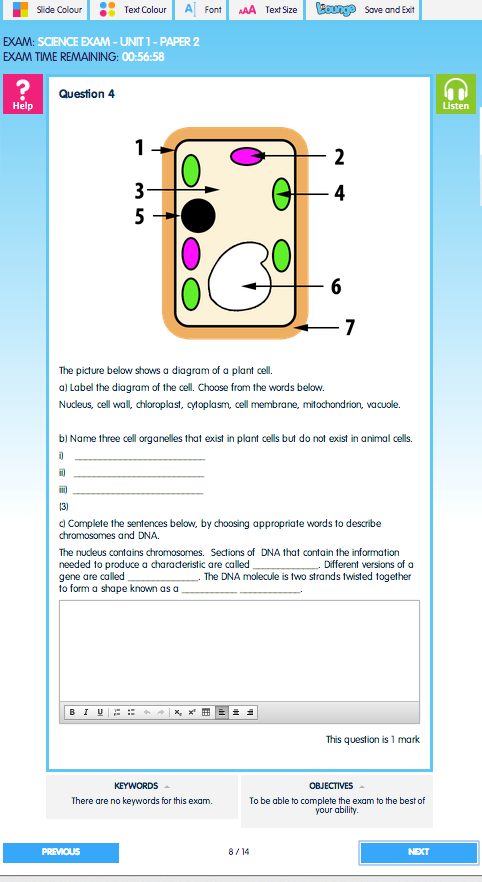 To request a Demo of EDClass please click here or fill in the contact form below