Game-Based Learning
EDArcade, our sister company, is an educational games package that has been developed to allow learners all over the world to learn core and tough-to-teach topics through exciting and unique game-based learning. Our primary focus is for students to learn and increase their engagement through our game-based-learning platform.
Teachers can place topic and theme questions and answers into a range of games where the learners have to complete tasks and quizzes in their virtual gaming and learning world.
Teachers can set the difficulty level per game, topic and quiz, and then set the game(s) as individual learning in the classroom or for work at home. All gaming tasks are recorded and tracked to allow for monitoring and reporting on progress and areas to develop.
We have over a hundred games covering aspects of:
English
Maths
Science
Modern Foreign Languages
PSHE
But also:
British Values
The Prevent Strategy
Resilience
Internet Safety
Bullying
Radicalisation
and much more
You can either get in touch via Tel: 01909 568338 - or visit EDArcade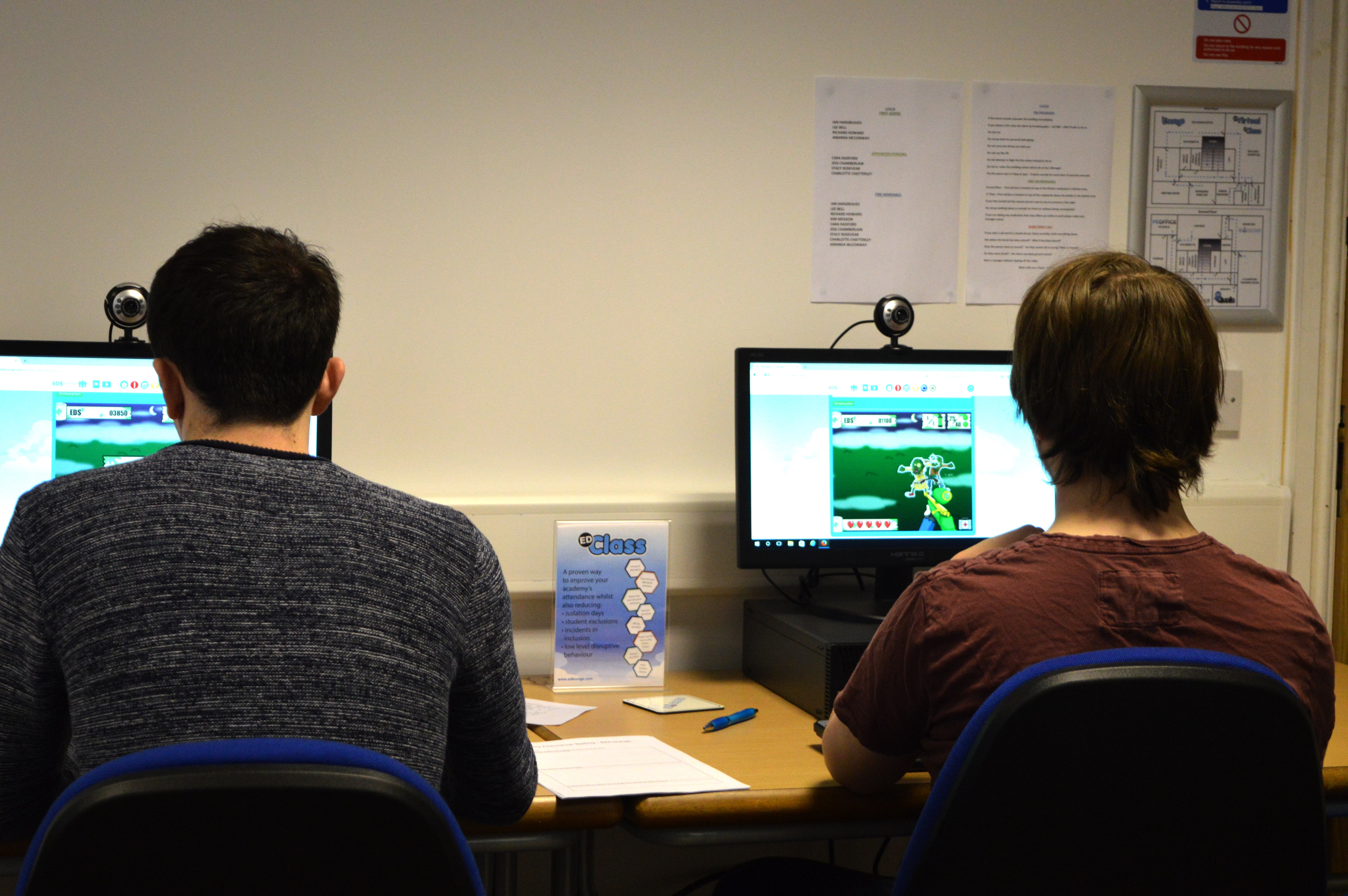 A few of our great games:
Stranger Danger

This is a great game teaching youngsters about 'Stranger Danger.'

Topic/s: Stranger Danger

Bin it

Bin your negative thoughts and emotions

Topic/s: Dealing with negative and positive thoughts

Beer Dodge

You are at a party and there is alcohol present, do you drink it or act sensibly? Dodge the beer and eat and drink the correct foods and drink.

Topic/s: Alcohol Awareness, Dangers of Alcohol

Rise above it

Learn to laugh off negative statements aimed at you

Topic/s: Resilience

Knock Knock

This is an educational game teaching youngsters the dangers of strangers at their door

Topic/s: Stranger Danger

St. Lizzie and the Maze of Life

Navigate mazes and answer PSHE questions from magical question doors to proceed through 4 magical lands.

Topic/s: PSHE contents

Junk Food Dodge

It is your choice to eat healthily or not. Dodge the junk food to be quicker and faster!

Topic/s: Junk food / Healthy eating

Buck A Mood

You are a donkey, asked to deal with stressful emotions and thoughts as they are dropped in to your cart . Use resilience statements before the burden gets too great.

Topic/s: Stress, Moods, Emotions, Resilience

Channel it

How can a person channel their thoughts, emotions and stresses?

Topic/s: PSHE, Emotions, Compliments, Thoughts and Stresses

To request a Demo of EDClass please click here or fill in the contact form below