What is EDLounge?

EDLounge - Personalised Learning
Is a learning platform to help your students improve their outcomes through a personalised e-learning pathway
EDCLass - Remote Learning
Is a remote learning application designed to help break barriers to learning with assistance through EDLounge qualified and assisted tutors
EDVirtual - Virtual Classroom
Is the Virtual Classroom which your staff can used to help disengaged students gain qualifications, attend an online classroom and achieve their goals
EDSimple - School Management Platform
The most comprehensive School Improvement Management Platform and Learning Environment. EDSimple will stream line your whole school practices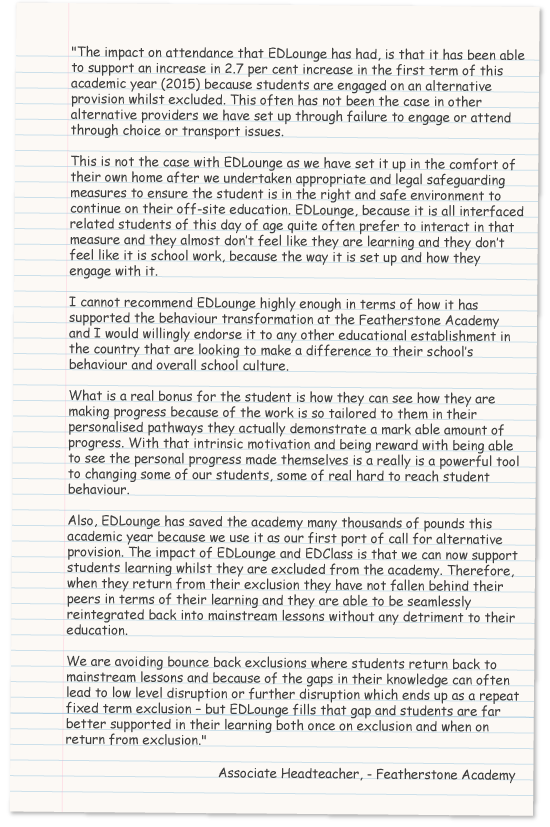 More...