Students can access the support mechanism within EDLounge instantly once they are logged on to our online virtual portal classroom and seats.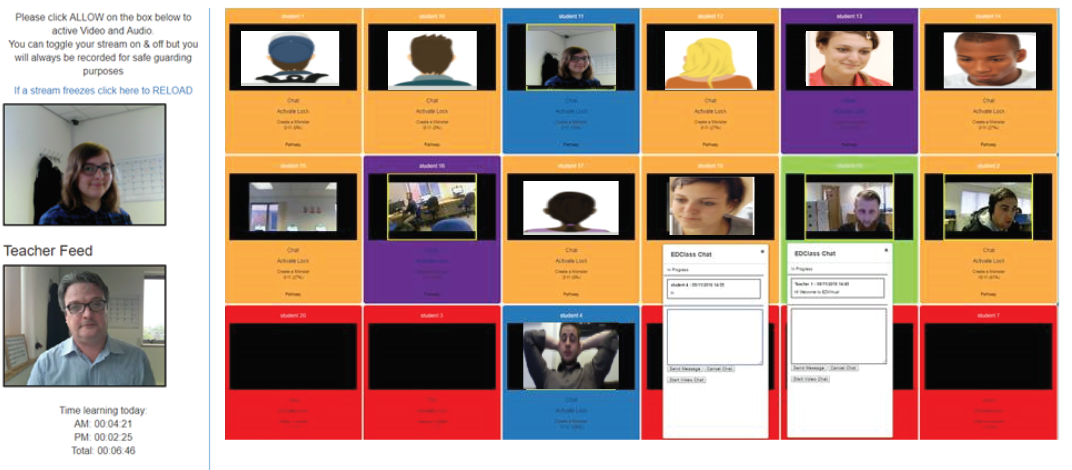 Once in a seat the live stream starts (like above) for safeguarding and learner can ask for assistance anytime via:
face to face
verbal chat
instant chat
written chat
questions and answer sessions
The progress of answers, questions and knowledge is instantly tracked in our live activity tracker
Every learner follows a unique learning pathway created from the 8000+ elearning lessons and videos we have to offer that has been tailor made especially for them.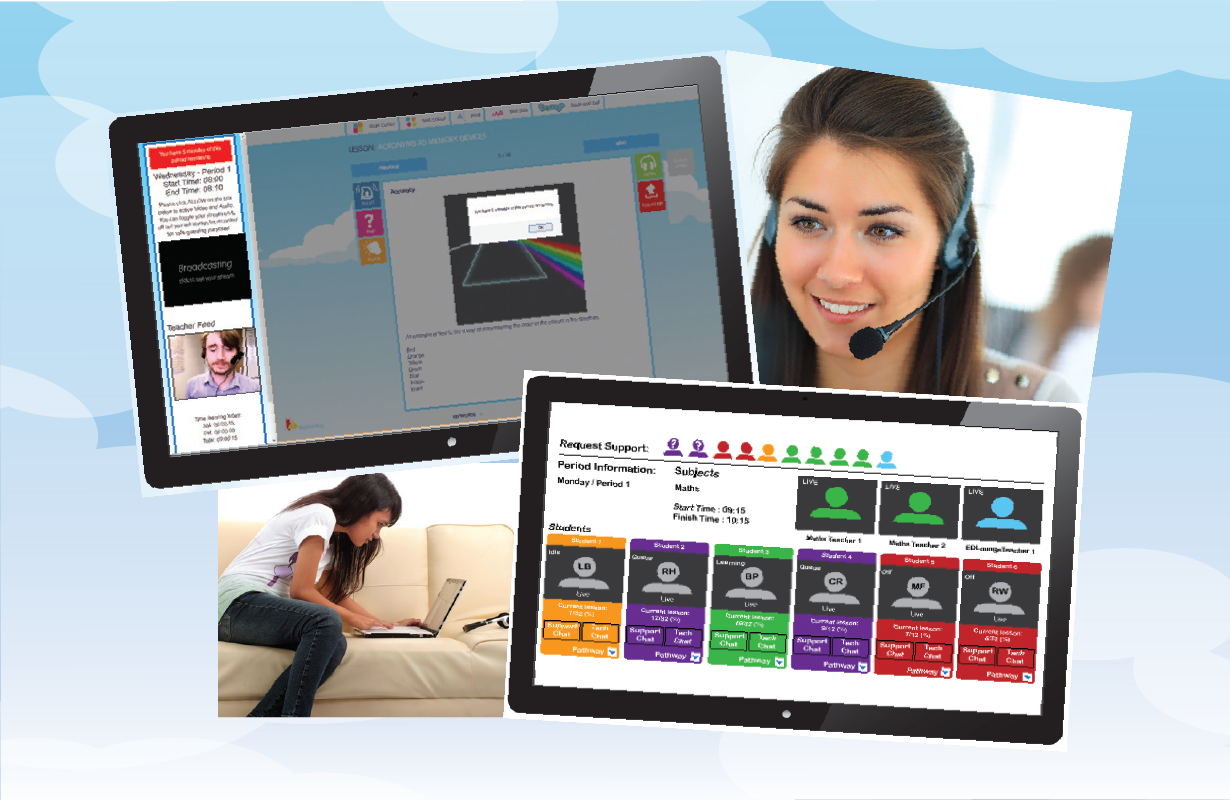 All our staff are enhanced CRB checked.
All chat logs, visual discussions, emails, correspondance and live streams are recorded. Your staff can log in to view these sessions live but once the session is complete then it is encrypted and sent to your server for back up, data protection and child protection.

To request a Demo of EDLounge please click here or fill in the contact form below
We Accept: