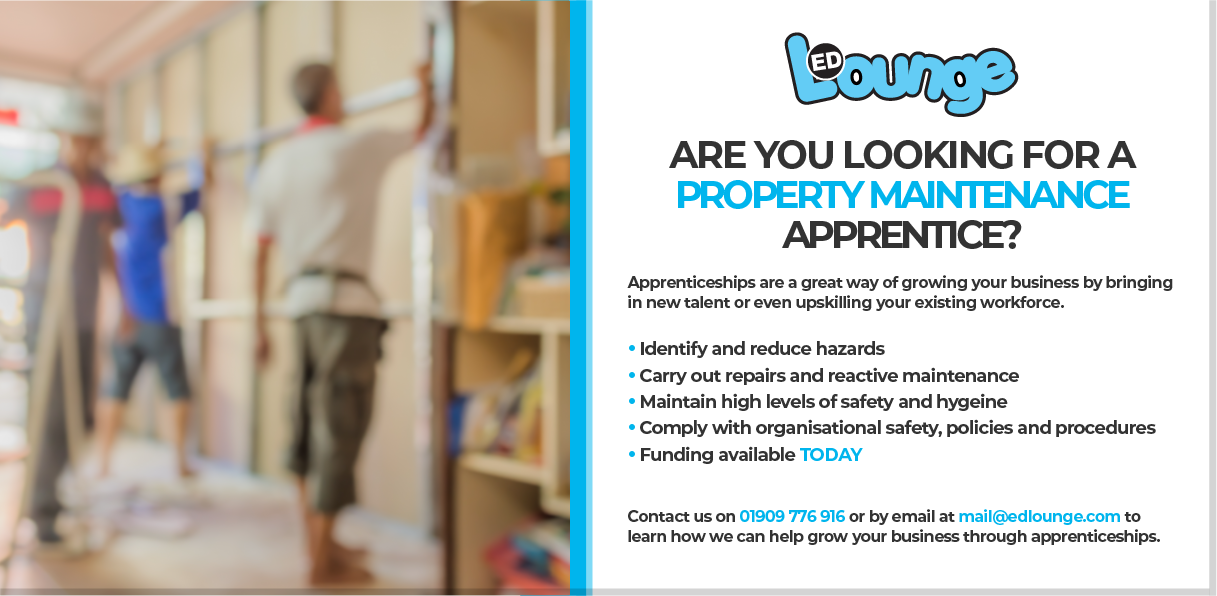 About the role
The primary role of a Property Maintenance Operative is to optimise a property and ensure the building is kept in a safe working condition.
Property Maintenance Operatives need to maintain a high level of quality, providing maximum satisfaction to customers, clients, guests and team.
You will need to ensure the prevention of major damage that could result in extensive costs and minimise reactive intervention.
Duration
The apprenticeship will take a minimum of 12 months to complete.
Interested in learning more?
You can read more about this apprenticeship along with the standards here. If you are interested in the role, fill in the contact form below and we will be in touch with more information about what we have to offer.