It is now a legal requirement that an Alternative Provision must be arranged for an excluded child from the sixth day of their exclusion from mainstream education.
However, EDLounge can do this from day one!
As soon as a child is excluded then an alternative provision can begin.
By working in partnership, as soon as possible after an exclusion takes place, a child can be accessing work structured for their reintegration back into mainstream education.
Placing a learner onto an EDCLass+ seat enables instant access to support, tutors and teaching within an approved and proven method of delivering an alternative provision. The learner can follow any type of learning pathway for core, academic and vocational content alongside behviour repair work. This pathway can be set up in collaboration with the school and EDLounge instantly. The learner needs a laptop, webcam and headset to start. Once the learner feels safe in their environment (that has had a health and safety visit completed by your qualified staff) then they are ready to learn and their provision to start.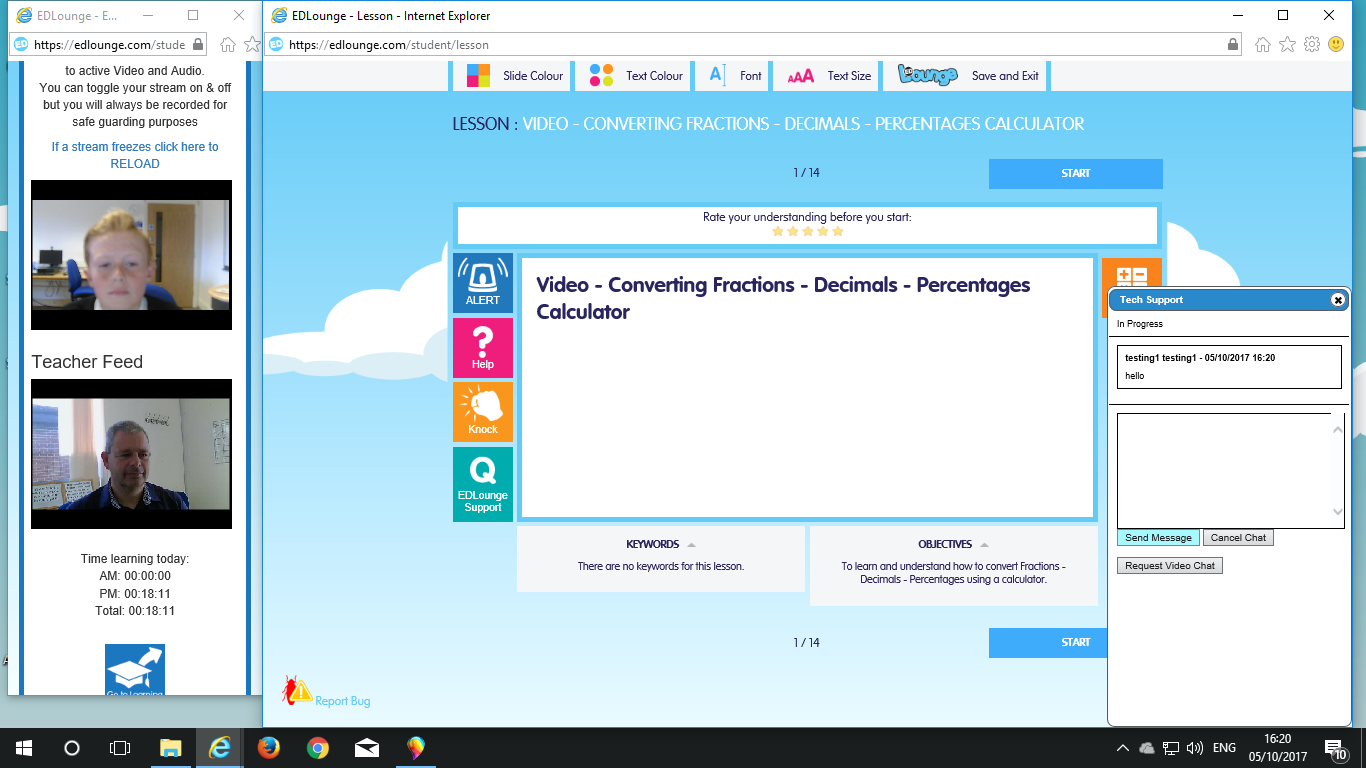 Call us on 01909 568 338 for a free demonstration and trial or fill in the details for us to contact you.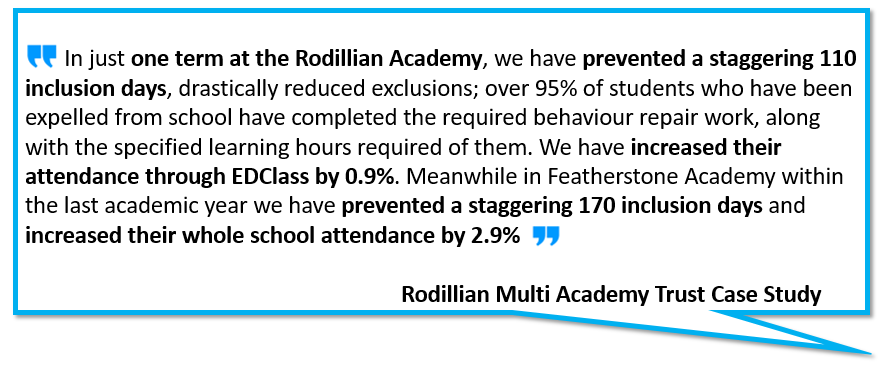 To request a Demo of EDClass please click here or fill in the contact form below