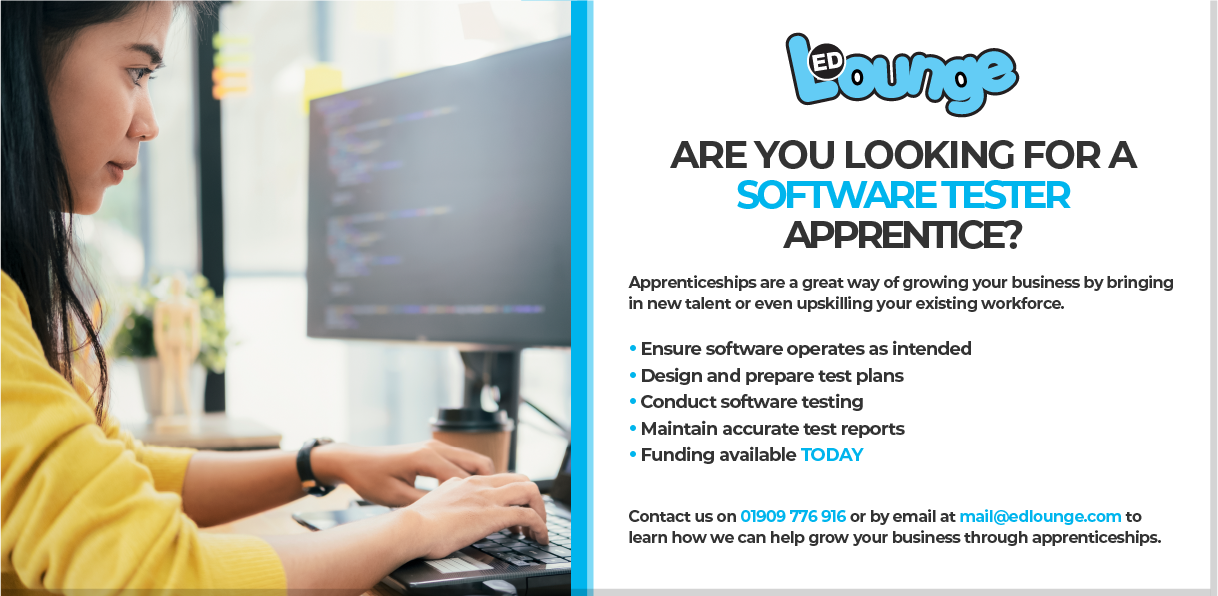 About the role
The primary role of a Software Tester is to ensure that software operates as intended. Testers typically design and prepare test plans and conduct software testing as appropriate to ensure that software is fit for purpose. They document and report the results of testing activities.
You will need to have a good understanding of the software lifecycle and software development practices.
Duration
The apprenticeship will typically take 24 months to complete.
Interested in learning more?
You can read more about this apprenticeship along with the standards here. If you are interested in the role, fill in the contact form below and we will be in touch with more information about what we have to offer.